Sustainable Value Creation
We recognize the importance that Sustainable Value Creation (SVC) parameters have in our investment process to support risk mitigation and value creation opportunities.
Our Three Pillars Of Sustainable Value Creation Are:
Corporate Governance And Ethics
Inclusive Growth And Social Responsibility
Resource Use And Environmental Impact
These pillars are anchored by our ESG policy; to achieve our objectives, we work in close partnership with our companies and a range of industry groups, nonprofit organizations and expert practitioners.
Signatories of: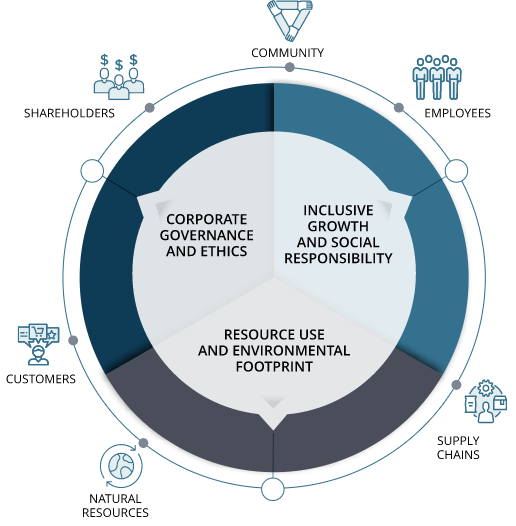 SVC is embedded throughout the investment lifecycle. Incorporating a systematic approach to SVC from screening, through diligence, ownership and exit, provides the ability to mitigate SVC-related risks and identify value enhancement opportunities.
SVC priorities are customized for each business. We customize SVC priorities for each company depending on its business activities and stakeholders, while prioritizing areas most likely to have an impact on financial performance.
---
CEO alignment is critical. Centerbridge portfolio company CEOs endorse an SVC Commitment Statement, demonstrating their alignment in creating sustainable value for all stakeholders. As part of this Commitment Statement, CEOs agree to participate in Centerbridge's annual SVC assessment to identify areas of risk or opportunity and track progress over time.
We partner with management to provide resources and support. Learnings from the SVC assessments are discussed with the company management and board of directors. In addition, they are utilized to design portfolio-wide SVC resources as well as conferences and webinars on SVC topics, where portfolio company leadership teams can share challenges and best practices.
Sustainable Value Creation Reports