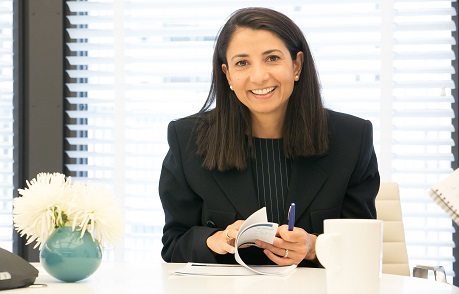 Susanne V. Clark
Senior Managing Director, General Counsel and Chief Sustainability Officer, New York
Experience
Susy joined Centerbridge in 2009 and is the Firm's General Counsel and Chief Sustainability Officer.  Susy also serves as a member of the Firm's Management Committee.
Prior to joining Centerbridge, Susy was the General Counsel and Chief Compliance Officer of Basso Capital Management, L.P., an SEC-registered investment adviser managing multi-strategy, convertibles and credit funds. Prior to joining Basso, Susy was the Deputy General Counsel of Amaranth Group Inc., an investment adviser for multi-strategy and long/short equity funds.
Prior to that, Susy served as Vice President and Assistant General Counsel at Goldman, Sachs & Co., where she was responsible for finance and corporate legal matters involving The Goldman Sachs Group, Inc. and, prior to that, for legal matters involving the investment banking business of Goldman Sachs. Susy began her career as an Associate in the New York office of Shearman & Sterling LLP.
Susy serves on the Boards of Directors of KIK Custom Products, Inc. (and affiliated entities) and TriMark USA, LLC. Susy also serves on the Board of Directors of the Columbia Law School Association.
Education
Swarthmore College, B.A., with honors
Columbia Law School, J.D.