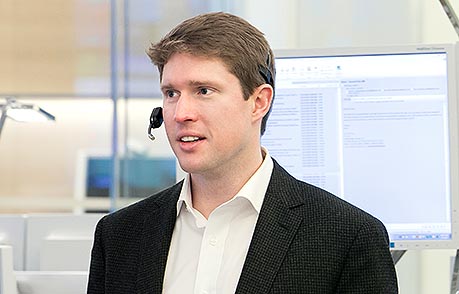 Conor S. Tochilin
Senior Managing Director, New York
Experience
Conor joined Centerbridge in 2013, after working as a summer principal in 2012, and focuses on investments in the Industrials sector. Prior to joining Centerbridge, Conor was an Associate at TPG-Axon Capital Management in New York and London, and a Business Analyst in McKinsey & Company's Corporate Finance Practice in New York. 
Conor serves on the Boards of Directors of American Bath Group, LLC, Boart Longyear, IPS Corporation, KIK Custom Products, Inc. (and affiliated entities), MacLean Power Systems and Mauser Packaging Solutions (formerly known as Industrial Container Services).
Education
Harvard College, A.B., magna cum laude, Phi Beta Kappa
Harvard Law School, J.D.
Harvard Business School, M.B.A.