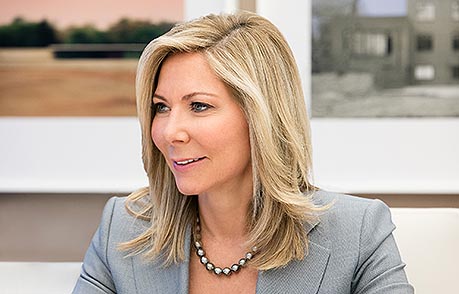 Barbara Cona Amone
Senior Managing Director and Chief Human Capital and Diversity Officer, New York
Experience
Barbara joined Centerbridge in 2016 and leads the Firm's human capital efforts. Prior to joining Centerbridge, Barbara was the Chief Human Resources Officer at Wellington Management Company, where she was responsible for overseeing the leadership and execution of the human resource strategy, policies and programs.
Prior to joining Wellington Management Company, Barbara held global leadership positions at UBS across the Americas, Europe and Asia Pacific and was responsible for all aspects of human capital across the Asset Management, Investment Bank and Wealth Management divisions.
Education
Wharton School at the University of Pennsylvania, B.B.A.
Columbia University, M.A.